Memorial
The CAFL Memorial is where we pay tribute to our brother and sister linemen who are no longer with us.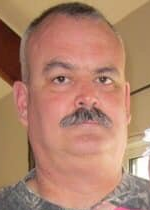 DEVEREAUX, Wayne Steven (1966 - 2019):
Wayne passed away suddenly on Saturday November 16th at the age of 53. Loving husband of Patricia (nee Harnois) of 33 years. Father to Victoria and Brampa to Sophia. He will also be remembered and missed by his sister Tracey and nieces Melissa, Elena and Samantha. Wayne served in the Canadian Armed Forces for 24 years. His love for the life started as an Air Cadet in Georgetown On as a teenager, he then spent 4 years with Lorne Scots Regt in C Coy in the Mortar platoon. He left the reserves as a Sgt. He then joined the Canadian Forces as a Lineman in 1996. Over his 20 year career as a Lineman he had many postings. 1CDHSR where he was soldier of the year, 79 Comm Squad, the JSR, the Line Det in Petawawa, St Jean Sir Richelieu and finally at CFSCE in Kingston. He served multiple tours in both Bosnia and Afghanistan and was part of the DART team that deployed to Honduras after the hurricane that ravaged that country. Wayne left the Military as a Sgt in 2016 with his CD2. Wayne loved his time in the military and made lifelong friends from militaries from all over the world. He was the big Canadian. Wayne will be remembered in many ways, an avid fisherman, the "shed guy", a no nonsense soldier, a beloved Brampa to Sophia, a loving father and a loyal and dedicated husband of 33 years. He will be missed.
---
GUTHRIE, David (Rick) Richard (1949 - 2019):
It is with heartfelt sorrow we announce the passing of Rick on October 29, 2019. Rick left home at the tender age of 17 to enlist in the Canadian Armed Forces (RCR) and was extremely proud of his many years of service. Rick served as a peacekeeper in the Golan Heights and Cypress. He was a member of Canadian Airborne regiment serving as an Elite Paratrooper with the Canadian Sky Hawks for many years and travelled with the Snowbirds doing shows. Rick was awarded numerous medals for his service to our country, with Special Service Medal with NATO bar and the UN mission (UNFICYP) which he received a special Peace Keeping Medal (CPSM) as notable mentions. In his later years with the forces Rick decided to learn a trade and became a Cable Splicer. Following his retirement from the Armed Forces he put this trade to use and worked for Telus for 20 + years. Rick is survived by his brother Ron (Joan) Guthrie & family Adam, Jared, Sherai and sisters Cindy (Dave) Hinchcliffe, & family Justin and Brett; Holly (Colin) Fingler & family Connor and Patrick; Christine (Ron) Pinder & family Wyatt. He was a wonderful brother, uncle and friend.
---
LAVOIE, Louis (1970 - 2018):
A Maria le 10 avril 2018, est décédé à l'âge de 48 ans, Louis Lavoie conjoint de Hélène Guité. Il demeurait à Maria et natif de Pohénégamook. Il était le fils de monsieur Xavier Lavoie et de dame Louise Rousseau. Louis laisse dans le deuil outre sa conjointe et ses parents, ses filles : Isa-Émilie Kayla-Jessis. Ses sœurs : Sophia (Daniel), Rina (Robert). Son frère: Clarence (Line). Les membres de la famille Guité: Son beau-père Gustave Guité. Sa belle-mère Liliane Poirier. Ses beaux-frères et belles-sœurs : Claude (Suzanne), André (Chantal), feu Louise (alain), Charles (Lorie), Lise (Dave), Julie (Steeve), Edith (Steve), Claudine. Il laisse également ses oncles, tantes, cousins, cousines, neveux, nièces, amis (es) ainsi que ses frères et sœurs d'armes et de nombreuses connaissances. La famille vous accueillera le mardi 17 avril mars à compter de 12h30, à la Maison funéraire Santerre & Fils., située au 24, rue des Geais à Maria. Les heures de visite sont de 12h30 à 13h45. Les funérailles de Louis seront célébrées en l'église de Maria le même jour à 14h. La direction a été confiée à la Maison Funéraire Santerre & Fils inc., de Maria, entreprise certifiée et membre de la Corporation des Thanatologues du Québec. Toutes marques de sympathies, peuvent se traduire par un don à: Fondation Santé Baie-des-Chaleurs Département de Pédiatrie et service externe zoothérapie CISSS de la Gaspésie-Réseau local de la Baie-des-Chaleurs 419, boulevard Perron, Maria (Québec) G0C 1Y0 418 759-3443, poste 2305, fondationsantebdc.com
---
ROBINSON, William Luther (Bill) (1934 – 2016):
"Korea War Veteran" Passed away peacefully on his 82nd birthday, December 15, 2016, surrounded by his family, at the Kingston General Hospital. Beloved husband of 62 years to Donna. Loving father of Doug (Debbie), Dan, late David, daughter-in-law Bonnie. Cherished grandfather of Tyler (Melanie), Taylor (Stephanie), Colten (Paige), Ashley and Dylan. Survived by siblings Marg Burgess (Chuck), and Vicky Davis (Murray), both of Port Hope. Always remembered by nieces, nephew's other family and friends. Bill served his community of South Frontenac for many years as a long-time counselor. Family and friends will be received at the TROUSDALE FUNERAL in Sydenham, on Wednesday, December 21st, 2016 between the hours of 10:00 – 12pm. Funeral Service in the chapel 12pm followed by fellowship and refreshments, interment of the urn at the Harrowsmith Cemetery following. In lieu of flowers donations to the Korea Veterans Wall of Remembrance Bursary Fund, would be greatly acknowledged by the family (cheques only please). IN THE CARE OF TROUSDALE FUNERAL HOME BOX 264, 4374 MILL ST. SYDENHAM ONTARIO (613)376-3022
---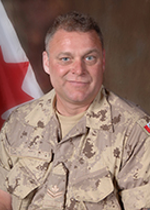 BARTLETT, Larry Joseph:
(Sergeant (Ret'd) Lineman of 22 years currently employed as a Civilian at CFB Borden MLS, pictured as a MCpl.) Passed away peacefully at Hospice Simcoe in Barrie on Friday, September 9th 2016 at the age of 51. This man was a…Brother. This man was a…Father. This man was a…Husband. This man was a…Friend. This man was a…Veteran. God, please take good care…of this Man. Larry is survived by his beloved partner Cathy Pompilio, and his blended family of children Stephen, Megan, Conner, Amber and Melissa. Sadly, missed by his Brothers Danny (Nancy) of St. Andrews NB, and Stephen (Sandi) of Calgary, AB. Lovingly remembered by his Nephews Jordan (Sue) and Nicholas (Stephanie) and Great Niece Chloe. Larry will be sadly missed by Cathy's parents John and Judy Pompilio and sibling Wendy (Brian) as well as many family and friends. At Larry's and the family's request, cremation has taken place. Funeral service will take place at the Trinity Chapel-CFB Borden, 499 Dieppe Road P-152 Borden, ON on Saturday, September 24th 2016 at 1:00 pm. Reception immediately following at the Officers Mess (across from the Chapel). Larry will be interred alongside his Mom and Dad in St. Stephen, NB. The family would like to thank the Hospice Simcoe staff for their care and dedication. As expressions of sympathy, donations to Hospice Simcoe-Barrie, ON (www.hospicesimcoe.ca) would be appreciated by the family. Funeral arrangements are entrusted to Dignified Funeral Alternatives Barrie, ON 888-322-7222. For more information, or to leave a condolence message for the family, please visit our website at http://www.bridgefuneralhome.com
---
MCDONALD, Thomas Joseph (Tom, Mac):
Age 84, of Truro, Nova Scotia, passed away quietly at home, surrounded by his family, on December 10, 2014 after a long battle with cancer. Born in Halifax, Nova Scotia, on August 17, 1930, he was the son of the late Cecilia and Gordon McDonald. Tom was a former Sergeant in the Canadian Armed Forces (Signals Corps), worked with the Truro hospital after retirement, worked with Saint John Ambulance, Search and Rescue, was inducted into the Knights of Columbus, and was a proud and active member, including two Presidential terms, with the Royal Canadian Legion. Tom loved to remain active in the community, tinker with electronics and his HAM radio, play darts, and was an amateur photography buff. Tom loved spending time with his wife, Rose, of 65 years, as well as his son and grandchildren. Tom is predeceased by his parents, sister Faith and brothers Jim, Ritchie and Gordie. He is survived by his loving wife Rose, brother Ted (Christine) McDonald, sisters Donna McDonald and Janet (McDonald) Bowser, son Gordon (Leah) Brookfield, NS, grandchildren, Whitney (Chris), Cornwall, PEI, Jeremy (Karine) Halifax, NS. A special thank you to the VON nurses. Cremation has taken place, and at Tom's request there will be no tribute service. Burial to take place at Bible Hill cemetery. In lieu of flowers, donations to Children's Wish Foundation or the Truro Royal Canadian Legion (Branch 26) in Tom's name are welcomed and on-line condolences can be made at www.colchestercommunity.com
---
BAXTER, Jeffery:
On Monday, December 1, 2014 Mr. Jeff Baxter of Vermilion passed away in the Vermilion Health Care Centre at the age of 53 years. Jeff is loved and remembered by his Wife Joanne Baxter of Vermilion Children Lynn Harriott (Billy Jack) of Islay David High (Tina Credgeur) and Ryan Plesman both of Millet. Nathan Baxter, Derek Baxter and Todd Baxter 8 Grandchildren, Siblings Dave Baxter of Ontario and Nancy (Bob) Lowes of Ontario.
---
SMITH, Harold Frederick Norman (Smitty): Life Member of Royal Canadian Legion Branch #560 Peacefully on Sunday March 2nd, 2014 at Extendicare with his best friend Patricia Clark at his side. Father of Norman Smith and brother Jack Smith and predeceased by his brothers. Fondly remembered by the Clark Family and his many friends. Friends will be received at the CENTRAL CHAPEL, GORDON F. TOMPKINS FUNERAL HOME, 49 Colborne Street, (at Clergy) on Tuesday between the hours of 2 to 4 and 7 to 9 p.m. and Legion Branch 560 Service at 7:15 p.m. Funeral Service in Our Chapel on Wednesday March 5, 2014 at 11:00 a.m. Interment to follow at Glenhaven Memorial Gardens, Glenburnie. Expressions of sympathy memorial donations to the Lung Association. Harold (Crookstick) was a lineman and we worked together at the Regiment during the 60's,one of the best scroungers in the trade. He was nicknamed "Crookstick" as he was about 6 1/2 feet tall.-Terry
---
BROWN, Donald Wayne: Passed away peacefully at home on Thursday February 27, 2014 surrounded by his family and his loving wife Diane. Loving father of Wayne (Jennifer) and LeeAnn (Denny) and remembered by his seven grandchildren. Don was born in Hamilton ON and raised in Glassville and Bath New Brunswick, Dear brother of his twin, David (Corenna), Carol (Larry), Stuart (Karen) and Ian (Kathy). Predeceased by his parents Jim and Marjorie Brown. Don served in the military for 30 years and was a supervising commissionaire at RMC for 23 years. He took great pride wearing his uniform and serving his country. Donald also known as "farmer brown" was admired for his amazing vegetable garden in his backyard. Family and friends are invited to a celebration of life Friday May 23, 2014 from 1-4pm at the Royal Canadian Legion Branch 631, 4034 Bath Rd Kingston ON K7M 4Y4. Private family burial will be held at the Cataraqui Cemetery. As expressions of sympathy, memorial donations may be made to the Royal Canadian Legion Poppy Fund or to the Canadian Cancer Society 496 Days Road Kingston, Ontario K7M 5R4 in Don's memory. IN CARE OF SIMPLER TIMES CREMATION SERVICE 613-389-7223 / 613-382-3683 on-line condolences.
---
TREBOUTAT, Ted: Major (Ret'd.) Of Richmond, Ontario, left us peacefully in the Ottawa Heart Institute on Tuesday, September 8, 2009 at the age of 67. Ted Treboutat, beloved husband of Joyce, beloved father of Paul (Catherine) and John (Jane). Loving grandfather of Jillian, Eric and Peter. Also, survived by brothers Johnny and David and sister Susan Barlow. Visitation will be held at the Beechwood National Memorial Centre of Beechwood Cemetery, 280 Beechwood Avenue, Ottawa on Tuesday, September 15 from 2 to 4 p.m. and 6 to 8 p.m. Funeral Service will be celebrated on Wednesday, September 16 at 1:00 p.m. in Beechwood Cemetery's Sacred Space. In lieu of flowers, donations will be gratefully accepted for either the C&E Museum or the Heart and Stroke Foundation.
---
GARLAND, John Allen: At the Pembroke Regional Hospital on Sunday, December 13th, 2009 in his 63rd year. Son of the late W. Boyd Garland (1986) and Marjorie L. Garland (2005). Survived by partner Margaret Sedlack of Pembroke, son Wesley (Shelly) of Kingston, daughter Catherine and partner J.T. Look of Vermont and their mother Golden Garland of Kingston, sister Bonita (Keith) Bristow of Ingersoll, nephew Robert (Sue) Bristow of St. Thomas, niece Laura and partner Jim Knowles of England, and his grandchildren Katie and Kayla MacLean. Also, survived by his Aunt Myrna (Walter) Krafchuk, Uncle Clarence Vanderhaeghe, Aunt Irene Allen, and Aunt Darlene Allen; all from Saskatchewan. Also, survived by several cousins. John was born June 18, 1947 in Smiths Falls Ontario. He enlisted in the Canadian Armed Forces in 1965 at the age of 18, was an excellent marksman, expertly trained in communications and was a member of the Signal Corps. He was posted to many bases including Gagetown, Lahr (Germany), Valcartier, Kingston, did peacekeeping in Cyprus and Bosnia. He retired from CFB Petawawa. He enjoyed many hobbies including reading, making hardware for a radio telescope, and fishing. Visitation at the Neville Funeral Home, 491 Isabella Street, Pembroke on Thursday, December 17th, 2009 after 10 a.m. followed by a Funeral Service in the Chapel at 11 a.m. Cremation to follow. In lieu of flowers, donations to the Canadian Cancer Society would be appreciated. Online Condolences may be left at www.nevillefuneralhome.ca
---
REGAL, James: At the Deep River and District Hospital on Wednesday, September 21, 2011. James Regal age 55 years. Husband of the late Birgit Regal. Beloved son of Mary Regal and the late Gordon Regal of Chalk River. Loving father of David and Jeremy Regal both of Germany. Dear brother of Linda Regal-Hughes of Hearst, and Gordon W.B. Regal of Ottawa. Loving uncle of Kim Harris, Stephane Pion and Erin Regal, 2 great-nieces Sarah and Abigail Harris and a great-nephew James Harris. By request there will be no visitation. Cremation. A Memorial Service will be conducted in the Chapel of the Valley Funeral Home, Deep River on Tuesday, September 27 at 2:00 p.m. In memoriam donations to the Deep River and District Hospital Foundation would be gratefully appreciated.
---
PAUL, Claude Benedict: Claude passed away suddenly at Providence Care Manor on Thursday, January 6th at the age of 88. Devoted husband for 63 years of the late Marie Paul (nee Dalmont) and beloved dad of Michel Paul and Nika Kekosz-Paul of Toronto, Mary Frances (nee Paul) and Doug Barnes of Kingston, Daniel Paul and Deborah Adamczyk of Napanee, Theresa (nee Paul) and Daniel Godbout of Ottawa, and Christopher Paul and Louise Vallier of Kingston. Well loved Grandpere to Shane Black, Bernadette (Andrew) Howard, Jennifer (Harry) Clarke, Brandi (Scot) Wales, Ashley (Jeff) Murphy, Nikki Bergen, Christien Paul, Melanie (Paul) Chauvin, Lindsay Godbout, Johnathan Godbout and Sascha Paul. Great grandfather of Riley, Alexis, Tyler, Aiden, Tori, Jayden and Lyla. Loving brother of the late Laverne (Rita) Paul of Sudbury, the late Pauline (John) Bertram of Toronto, and Monica (Jim) Forestell of Campbellford. Claude was a proud veteran of World War II, who served with the Royal Canadian Corps of Signals in the Canadian Army, beginning in 1942. Claude served during the war in both Britain and Northwest Europe, and was part of the allied efforts to liberate Normandy in 1944, where he met Marie, the love of his life and his "Normandy Sweetheart ". Following the war, Claude worked hard for his family through several occupations, including working as a lineman with the Canadian National Railway in remote locations in Hornepayne and Nipigon, and for the Public Utilities Commission in Kingston; co- ownership of a cement block business in Havelock; and 23 years of public service with the Ministry of Transportation in Kingston. Friends will be received at the Central Chapel of GORDON F. TOMPKINS FUNERAL HOME, 49 Colborne Street (at Clergy Street) on Tuesday, January 11th from 2 – 4 p.m. and 7 – 9 p.m. Mass of Christian Burial will be celebrated in Holy Name of Jesus Roman Catholic Church, Kingston Mills, on Wednesday, January 12, 2011 at 10:30 a.m. Rite of Committal will directly follow at Resurrection Cemetery, Glenhaven Memorial Gardens. The family welcomes friends to attend a celebration of Claude's life, which will include a eulogy by the family that will directly follow at a reception at the Royal Canadian Legion Hall, Branch 560 at 734 Montreal Street. The family would also like to extend their deep gratitude to all the staff on the 4th floor, Montreal Wing at Providence Care Manor for all of their kindness and their excellent care for Claude. Members of the Royal Canadian Legion Branch 560 will have a Memorial Service, Tuesday evening at 7 p.m. at the funeral home.
---
ADAMS, David Gordon: The very special David Gordon Adams, had been called: crazy Dave, Buddha Dave, Military Dave, David, Big Guy, Line dog, brother form another mother, artist, cheeky buggar, and friend. He was born Feb 15, 1961 in Powell River, BC to Bev Stefanick and john Adams, brother to Destry. He would tell stories of growing up in Powell River, and time spent with his grandparents, and aunts, uncles, cousins and friends. Of their time spent teaching him to do all those skills we were blessed to share with him. And I thank them all. He joined the military in 1979, where he became a telecommunications lineman, a true fit for Dave. He served with the United Nations in the Golan Heights in 1987, and Cyprus in 1989. He was proud to wear his blue peacekeeping beret. Stationed in Germany in 1990, he was sent to Bosnia for the first rotation when the war broke out there in 1992. The 7 medals he proudly wore hid the scars this left on his soul. Denise knew she had meet a very special angel, when the met in 2000. Her Jason he considered a step-son, and Sydnee his granddaughter. The posting to Masset was a long awaited dream, where he retired, after 24 years in the military. His sense of humour, helping hands, art, music, beach walks, and friend-ship quickly made him friend and family in Haida Gwaii. The last few weeks, David spoke of the urgency for all to heal, to forgive ourselves and each other, to love each other, and to protect the children. This is the mission he has left us. He did his final beach walk on Jan 9 2011. Light up a candle, pray, hug. David was predeceased by his mother Beverley Stefanick/Adams. He leaves Denise (Jason, Sydnee), Destry (Shelly,Karis) Ray Leech, lisa (Kaitlyn, brian) Kathy, Gerry (Graham), Janie, (Clemont), John (Cora) and a large extended family. Announcements to follow re services in Powell River and Masset.
---
TAYLOR, Kelly Craig: The Taylor family announces with great sorrow Kelly's sudden passing, October 29, 2011, in Victoria, British Columbia. He is survived by his daughter Amanda, loving mother Cleo Taylor (Levack), sisters Karry Dupuis (John) Evansburg, Alberta, Cindy Leblanc (Gary) Georgetown, Ontario, brother Dale Taylor, Chelmsford Ontario. Nieces and nephews Kris, John Thomas, Carly, Ben, Matt, Morgan and his girlfriend Chrissy Mclaughlin (Victoria). He is pre-deceased by his father Ken Taylor. Kelly was known for his quick wit, great smile and his passion for riding his Harley. Kelly travelled the world throughout his military career and will be missed by all of those whose lives he touched.
---
HAYWOOD, Joe: Hello, I just wanted you guys to know that Dad has passed away while on holiday in Grande Prairie. He will be buried here in Winnipeg and we are in the midst of making arrangements but it likely be Thursday June 14,2012. Thank You Sincerely Kathy Collins (Haywood).
---
IRVINE, John: It is with sincere regrets that I must announce the passing of John Irvine on 03 October 2012 in Ottawa at the age of 84. John passed while recovering from a hearth surgery at the Ottawa Heart Institute. During my last visit, John stated how much he missed his beloved wife who passed away years ago. He told me that for the last 10 years together, he no longer introduced her as his wife but as his life partner. He further stated that he felt ready to join her and that he was thankful for the years the shared together and for the wonderful kids she gave him. May we all find comfort in knowing that they are now finally reunited and that they will enjoy each other's company for eternity.
---
LOWE, Donald Henry: 87, Moser River, passed away Sunday, January 6, 2013, in Dartmouth General Hospital, Dartmouth. Born in Moser River, August 9, 1925, he was a son of the late Frederick and Joanne (Woodworth) Lowe. Donnie was the last surviving member of his immediate family; he served in the second world war with the North Nova Scotia Highlanders and continued to serve in the Canadian Forces, Signal Corp, until 1975. After retiring he became a very active member of the community; he enjoyed gardening, fishing and square dancing. Survived by his best friend and wife of 63 years, the former Gloria Smith; children, Dale (Marie), Bedford; Cathy Hamer, Saint John, N.B.; Loraine (Joe) Peori, Eastern Passage; Eric (Donna) Gibbons, Alberta; Paul (Theresa), Springhill; seven grand-children; two great-grand-children; many nieces and nephews. Pre-deceased by sisters, Margaret Josey, Dorthy Eisan, Gladys Malay, Martha Burger, Sadie MacKenzie, Gwen Lowe, Anna MacDonald; brothers, Arthur, Leslie and Edward. Cremation has taken place; memorial service will be held Thursday at 2 p.m. in Ecum Secum Chapel, Rev. Katie Tait officiating. Burial at Riverside Cemetery. Family flowers only. Donations may be made to Riverside Cemetery, Moser River. Email condolences may be sent to: crowells.fh@ns.aliantzinc.ca.
---
HENRY, Angus A.: April 19, 1960 – March 17, 2013 New Waterford It is with deep sadness we announce the death of Angus. Angus is survived by his four children, Angus (Laura) Kingston, ON, Raymond (Jennifer) Gagetown, NB, Kimberly – Shilo, MB, and Christopher – Fredericton, NB along with his seven grandchildren. Angus is also survived by his Mom, Rose, sisters Frances MacCormick and Rose Henry, brothers, Joey, Lester, and Shawn along with many nephews and nieces. Angus is predeceased by his father Ray and brother, Blair (Kelly) Agassiz, BC. Angus was an amazing person who lived for his children and grandchildren. They were the love of his life. He would put everything on hold and tend to their every need putting himself second even while preparing to leave this world. Angus enjoyed a good game of darts, a hockey game with Toronto Maple Leafs in the lead, a hand of crib with his mom and just having a good time razing his brothers and sisters. He proudly served his country in the Canadian Armed Forces for 27 years. Angus was a member of the Army and Navy/ Airforce as well as the Legion. Whenever there was a function happening at both these places to help this or that because you would be sure to find Angus. We love you our Father, Grandfather, Son, Brother, Uncle but most of all Our Friend. You were truly a person to look up to. Good Job Kid. May you rest in peace Visitation will be held on Wednesday from 2-4, 7-9 p.m. in the V.J. McGillivray Funeral Home, 380 Smith Street, New Waterford. The funeral mass, officiated by Rev. Ray Huntley is Thursday, 10 a.m. in St. Leonard Church followed by interment in Mount Carmel Cemetery. Reception will take place at the Army/Navy/ Airforce Hall, New Waterford. Memorial donations may be made to St. Leonard Church. On line condolences to the family can be expressed at: www.vjmcgillivray.ca
---
FORWARD, Gordon Allen: Age 78 of St. Thomas, formerly of Seaforth, passed away peacefully at St. Thomas Elgin General Hospital on Saturday, May 11, 2013, in his 61st year. Loving son of Ed Taylor of St. Thomas. Beloved husband of Darlene (nee Fawcett) of St. Thomas and survived by his son Matthew Taylor (Victoria) of Calgary. Dearly missed by his siblings Roy Taylor (Patti) of Egmondville, Rob Taylor (Sandra) of Tavistock, Nancy Sayer (Leamon) of Hamilton, Sheila Nigh (Charlie) of Egmondville, Bruce Taylor (Kelly) of Elora, as well as many nieces and nephews. Predeceased by his mom Ruth (nee McKean) Taylor, and his brother Dave Taylor. Cremation has taken place and a private service will be held at a later date. Memorial donations to the Canadian Cancer Society or the St. Thomas Elgin General Hospital would be appreciated and can be made by calling McGlynn Family Funeral Home, Seaforth, 519-527-1390, or by visiting Jim's memorial at www.mcglynnfamilyfuneralhome.com

---
COCHRANE, Roy (Leroy) Walton: April 17, 1923 – October 2, 2013. Devoted and loving husband of 64 years to Philomena Marion Cochrane (nee Melanson), proud father to Dave (Martha), Les (Tracy), Barb Harper (Bruce), Patti Highberg (Terry), Kathy Barton (Greg) and Liz Costa (Joe), grandfather to Cyndi Brake, Jen Rogers, Wendy Masse, Roy Cochrane, Michael Bigeau and Elizabeth Wade and great-grandfather to many. As the youngest son to the late Martha and William Cochrane and brother to the late Leslie, Roy began an extraordinarily full and varied life in Springhill, N.S. A proud WWII veteran (motorcycle dispatch rider), coal miner, Canadian Armed Forces Signal Corp lineman instructor and Correctional Service of Canada escort driver, Roy loved to share stories of his life adventures and treasured memories, from hopping railcars in his youth to wintering with his wife in Panama City and fishing with the boys at Red Pine Lake. Roy was a colourful, gentle man who will be sorely missed and fondly remembered by all who were fortunate enough to know him. A service in the Chapel at JAMES REID FUNERAL HOME, 1900 John Counter Boulevard, Kingston, will be held on Saturday October 5, 2013 at 11:00 am, with a reception to follow, during which friends will be received. In lieu of flowers, donations to the Canadian Diabetes Association would be appreciated by the family.
---
HARRISON, Ronald William: We are deeply saddened to announce the passing of Ronald William Harrison who passed away on November 10, 2013 at Kingston General Hospital at the age of 80. He served 24 years in the Canadian Armed Forces and retired in 1978. He leaves his loving wife Margaret of 57 years. His children Heather (Henry), Michael (Rose), Betty, Stephen (Monica) and Joanne (Anna); along with his grandchildren Alex, Phillip and Sarah, as well as five great granddaughters will all miss him dearly. Ronald was predeceased by his parents James Harrison and Lillian Harrison (nee: Heron), along with his three brothers Doug, Harry and James; and one sister Ethel. A private family cremation will take place to celebrate Ronald's life. The family wishes to thank KGH staff and all other community resources who assisted over the past year. Donations are kindly accepted to the Canadian Red Cross.
---
MCNUTT, Clyde Maxwell and MCNUTT, Angus Seymour: Old Comrades – Received a call from Danny McNutt, former lineman, that two of his brothers passed away during the past year. They both served in Signals during WW2, one as a lineman and the other in the MT Sec. McNutt.Clyde Maxwell on 8 Sep 2008. McNutt, Angus Seymour on 25 Apr 2009. Both passed away in Truro, NS. MAY THEY FOREVER REST IN PEACE V V V
---
HAGGERTY, John Albert: Passed away on 4 Feb 2008, in Winnipeg at the age of 79 – a memorial service will be held March 29,2008 at Chapel Lawn(Winnipeg) at 3 m. MAY HE FOREVER REST IN PEACE V V V